Facials & Peels
Facials & VI Peels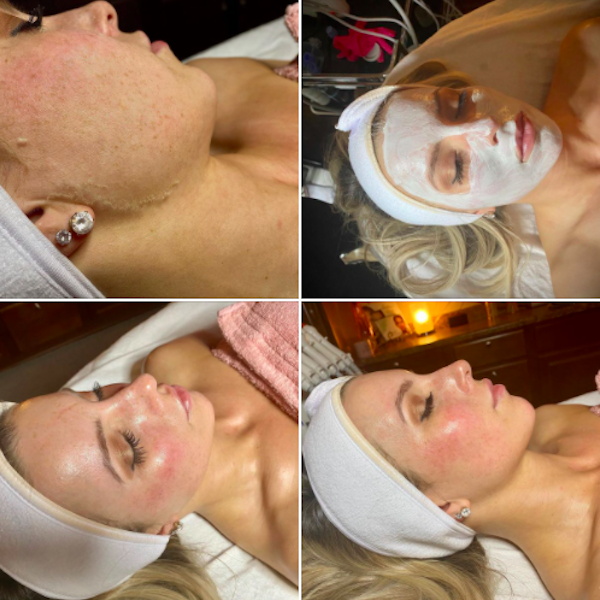 With the exciting technique called Dermaplaning, you will notice improvement in the tone and texture of your skin right away!
Fast, affordable and no downtime makes this an ideal treatment for glowing skin the moment you walk out the door.
This unique approach removes dead skin cells and vellous hair revealing newer, younger skin. Dermaplaning also stimulates the production of fresh, young skin cells, while helping your skin to breathe easier. Active ingredients in at-home skin care products will be able to penetrate more deeply, resulting in healthier skin long-term.
Dermaplaning is perfect before a social event! You'll look spectacular in pictures, makeup will glide on flawlessly for a more natural look, all while improving the health of your skin.
Dermaplaning is a physical exfoliation that utilizes a specialized instrument designed to scrape away accumulated dead skin cells and vellous hair. It is a comfortable, relaxing procedure that can be combined with other services to improve their efficacy.
Brighter, softer skin that glows with renewed health. You'll also notice a reduction in the appearance of fine lines, hyperpigmentation and acne scars.
Glow & Go Facial
Same process as the Power Dermaplaning facial without the added relaxing massage.
30 minutes – $85
Ultimate Refresh & Relax - Power Dermaplaning Facial
Incudes 2 cleanses, dermaplaning, deep exfoliation, chemical peel (if needed), extractions, neck, shoulder and face massage, hydrating mask, soothing serums and corrective lotions to top off the experience. This is a truly customized facial for your skin's specific needs.
50 minutes – $125
Everything old is new again, and chemical peels have been a part of the skin care industry for decades, but they are experiencing a rebirth simply because of the efficacy of a series of chemical peels. These tried and true treatments address a wide range of skin types, concerns and conditions with almost guaranteed results.
Skin Edit uses the amazing VI Peel system to transform our client's skin. Vi peels represent the next generation in chemical peels. Each treatment is virtually pain free with extraordinary results in as little as 7 days. Unique from other peels, the VI Peel fortifies the skin with vitamins and minerals while going through the exfoliation process. VI Peels are suitable for ALL skin types, including darker skin tones. They offer specifically designed treatments that are convenient and targeted to address: anti-aging, hyper-pigmentation, sun spots, damaged skin, aceneic skin and acne scarring. This self-neutralizing peel provides dramatic results with virtually no pain, no skin preparation and minimal downtime. The VI Peel also includes a specifically formulated post peel kit which is essential for your treatment's success, ensuring optimal and lasting results.
Chemical peels remove the outermost layers of the skin resulting in rejuvenated, glowing skin. A peel solution specifically chosen for your skin is applied. This solution removes up to 3 layers of dead skin leading to peeling followed by skin regeneration. The result is skin cell turnover with the introduction of new skin. This regenerated skin feels smoother and softer, having less wrinkles, less blemishes and is more supple than the older damaged skin.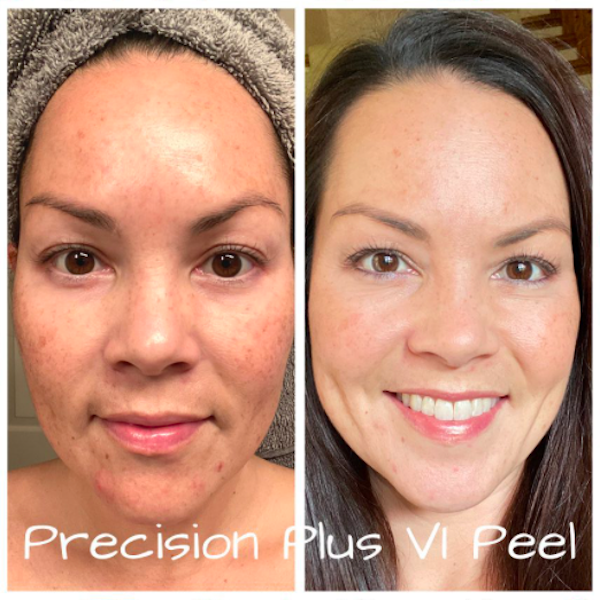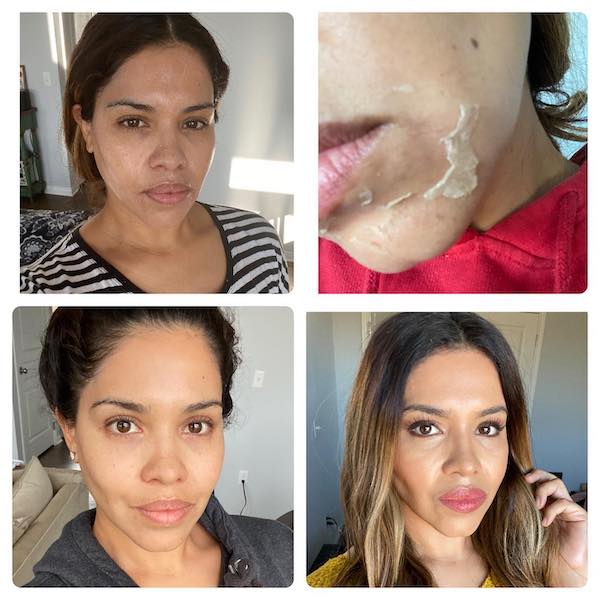 Chemical peels are skincare workhorses that can correct:
Clogged pores - large pores
Fine lines and wrinkles (especially under the eyes and around the mouth)
VI Precision Plus & Purifying Plus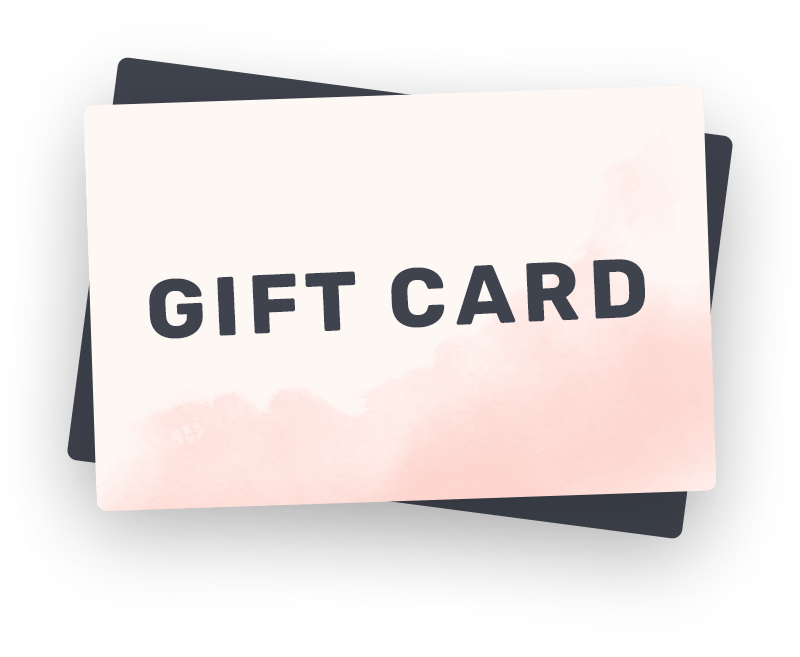 M-F: 10am – 6pm
Sat: 10am – 2pm
Sun: Appointments Only